The In's & Outs of Life as a Workamper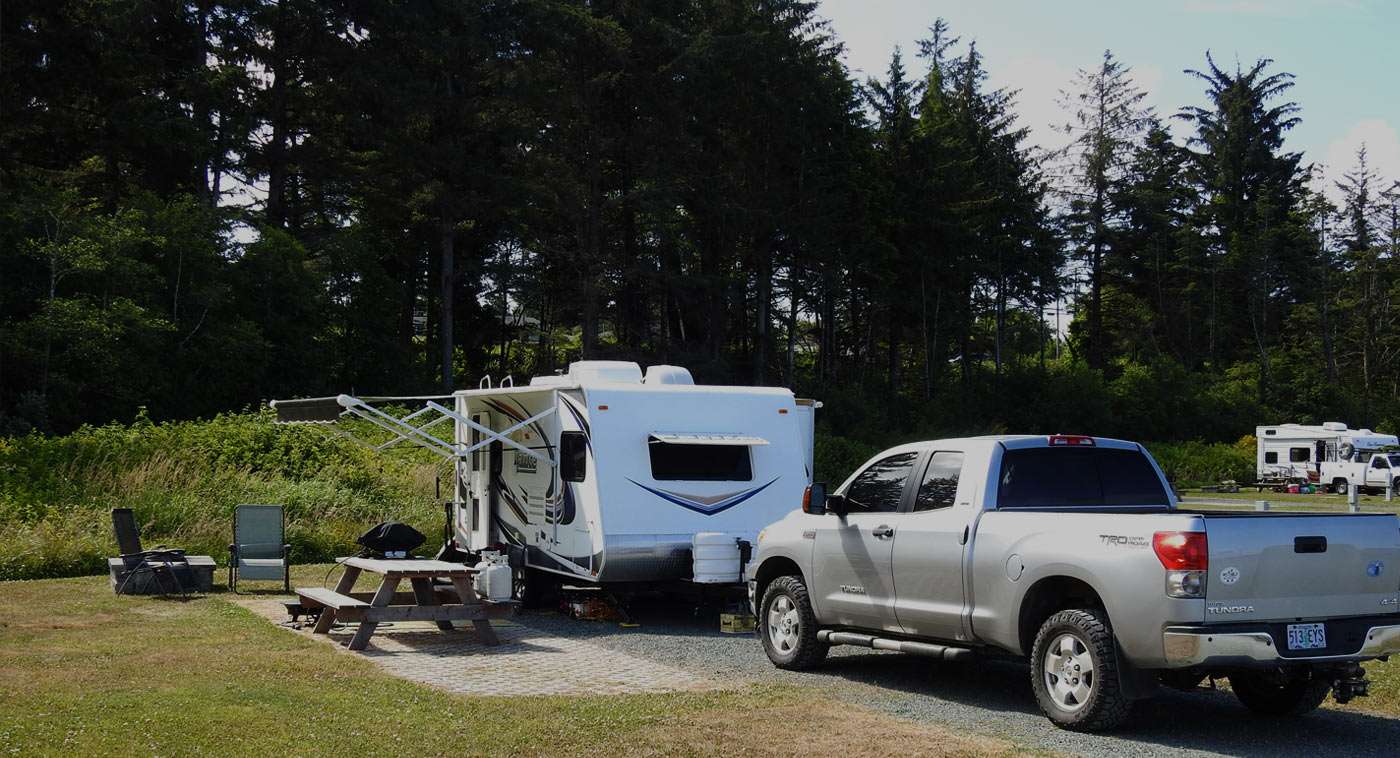 Many of us dream of funding a life lived on our terms. Whether you envision yourself the next "big thing" on Instagram as a van dweller, dream of becoming a full-time travel writer, or are newly interested in life lived outside of the 9-5, plowing through all the options can be intimidating and confusing.
After five years on the road, we have found a solution that works well for us and may just be the right option for you; the life of a Workamper.
What Is Workamping You Ask?
Good question. The term was originally coined way back in 1987 when Workamper News first used it in to describe those unusual souls looking for a different way of life. Their official description goes something like this:
"Workampers are adventurous individuals, couples, and families who have chosen wonderful lifestyles that combine ANY kind of part-time or full-time work with RV camping. If you work as an employee, operate a business, or donate your time as a volunteer, AND you sleep in your RV, you are a Workamper!"
While we began our nomadic journey hoping to earn enough from a variety of income streams to fully fund our travels, after two years we discovered that the balance wasn't quite right, and things had become a struggle. A visit to Oregon to see friends and family brought with it the opportunity to spend a summer workamping at a campground in Coeur d'Alene, Idaho. We had no idea that last-minute plan would change the projection of our life.
That 6-months morphed into a two-year relationship with the campground and found us moving from workers to managers. We realized that we relished having staff to manage, projects to arrange, and the role of welcoming guests from near and far. We work well together and found the this a perfect mix of our talents and experience.
Now four years, four different locations in–and four states we know a thing or two about what it takes to be a successful workamper–we are happy to offer up some tips & tricks so you can dip your toe in the water too.
Is Workamping Year-Round or Seasonal?
Absolutely one of the very best things about the workamping life is that this is totally up to you! In many parts of the country there are parks that are seasonal for weather reasons, so a six-month contract is the norm. Resorts in moderate weather locations tend to operate year-round, often hosting "monthly" guests during the slower season, however, even year-round camps often have two "seasons" of workampers with a larger crew during their busy months and a smaller crew in the off-season. If you enjoy the park and your position and are doing a good job, you'll often be asked to remain over into the next season.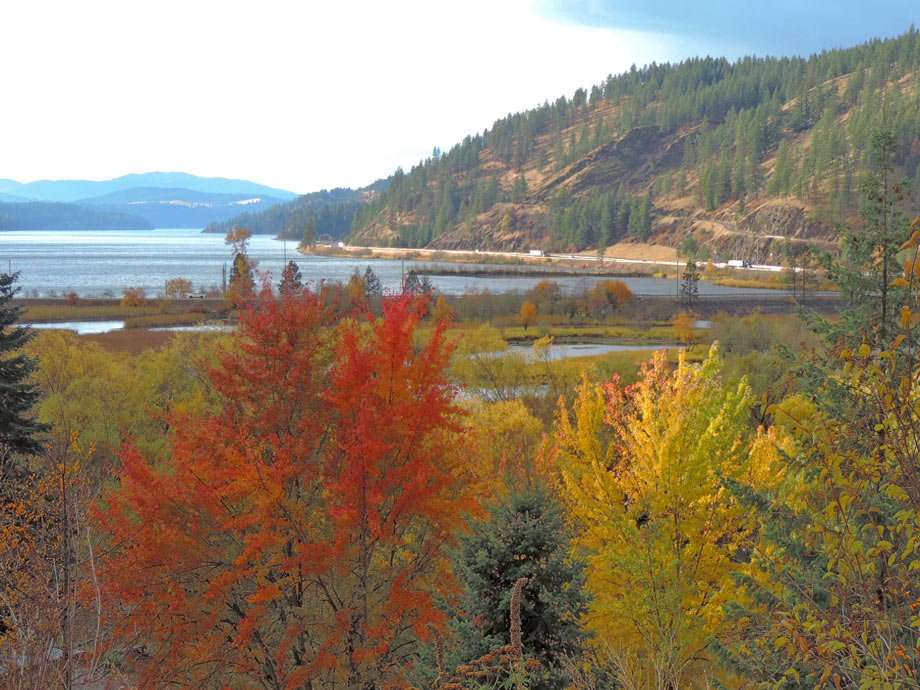 Some workampers follow the weather and may return to a campground they like each summer, for instance, heading to the sunny climates of Arizona or points south during the winter months.
One of the main reasons we love this lifestyle so much is just for this flexibility. So far, we've worked on Lake Coeur d'Alene, in the High Sierra's of California, and on both the southern and central Oregon Coasts, where we're currently based. When our circumstances change, once again, we look forward to a time when our options take us further afield to check out other parts of the country.
For some, workamping provides some income and free stays for part of the year with the balance of the year spent with family or traveling making it ideal for folks not wanting to be tied down to a particular location or position.
What Types of Workamping Jobs Are There?
MANY! While workamper.com is the primary site many workers find work, there are a variety of smaller websites that also offer up opportunities and you'll be amazed at the variety. The majority of workamping jobs are at actual campgrounds, RV Resorts, and State Parks, but there are occasionally options to manage small Inns, work at storage facilities, and sometimes you'll even find work at farm and ranch settings. One of our former employees spent two years giving tours on a wild horse rescue project in South Dakota as a workamper.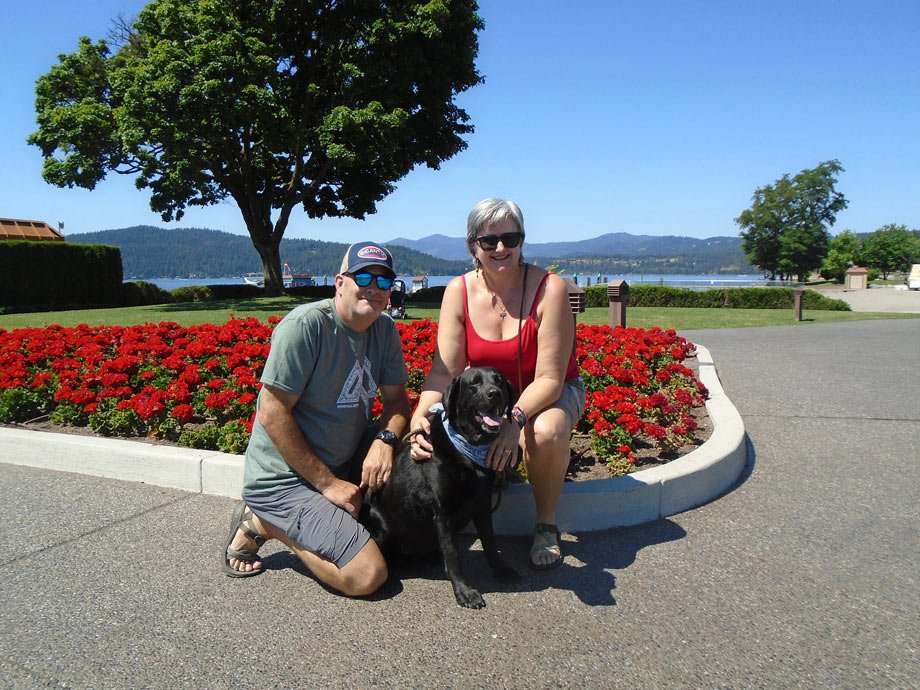 Amazon hires thousands of workampers each fall during the prime holiday shipping season and the fall Beet Harvest in the upper-Midwest is a huge draw for workampers who aren't afraid of hard work and long hours in exchange for a great paycheck at the end of the very short season.
A family's experience working seasonally for Amazon from their RV.
Retailers such as Sears, in Reno, also hire large teams of workampers for the holiday rush, and at workampingjobs.com you'll discover a wide range of positions that have probably never crossed your mind.
In broad generalization terms, there are generally three types of work: front desk- sales-reception positions, housekeeping positions, and landscape- maintenance positions. From there, the possibilities expand. Our favorite jobs have been at locations where we weren't pigeon-holed into just one position but had the option of cross-training.
One of our positions found Jim in charge of maintenance and landscaping while I spent mornings in the office but afternoons on "guest services". This title included duties as diverse as helping with laundry, delivering firewood to sites, or oiling the enormous teak picnic tables in one of the event centers.
One somewhat unusual listing recently at Workers on Wheels was for a 6-month commitment at the Golf Club at Devil Tower in Wyoming where duties included working in the clubhouse or lounge and, yes, included the opportunity to learn to play golf.
The size of the park also has bearing on whether they're looking for specific roles or are interested in staff willing to be a jack of all trades.
What Type of Schedule Will I Have?
This also varies quite substantially from one job to the next. In our personal experience we've worked a basic 40-hour/ 5-day a week job, had positions where we worked four days on and had three off, and in manager positions worked 24/7 for 6 months straight at a seasonal park.
It has long been assumed that workampers are of retirement age and living off their pension while looking for things to keep them busy as they explore and live-in various corners of the country. While this may have been the origination of this way of life, statistics now show that the average age of the workamper is actually the mid-late 50's with the majority of those looking for work that pays rather than a simple trade for site.
As with most topics workamping, you have a great deal of control over your fates by choosing jobs that reflect the schedule, work, and location you're looking for.
Regardless of your hours, we have found that this lifestyle is much more favorable than traditional 9-5 jobs. No doubt, the work can be challenging, but the simple fact that your commute averages 5-minutes, the general atmosphere is convivial, and you're setting can be stunning makes getting up to head to work a very pleasant work-setting.
What Skills & Experience Do I Need to Get Hired?
No, you don't. However, I bet you have far more relevant experience than you know! Nearly every job you've ever had has taught you skills that correlate perfectly to the life of a workamper. Have you worked in any hospitality position? Then you've got the basic skills necessary to become an exemplary workamper. Have you ever renovated a house, or even a room? Used basic landscaping and maintenance tools? Handled money? Gardened in your backyard? Spent the summer as a teen in a retail shop?
Even better, any real-world experience translates well to the life of a workamper. At the end of the day, having a can-do attitude, hospitality minded personality, and willingness to pitch in and help where needed are the most important attributes.
Granted, if you have more advanced skills, especially with computer programs or in maintenance/ construction employers will snap you up in a second.
Is My Site Included?
The general answer is yes. However, this question has a wide variety of answers and, quite honestly, depends quite a lot on the state or region where you're looking for positions.
Where your site is located within the park is another variable. Some campgrounds prefer all their workampers be in a common area, often away from the guests to the park. While this can create a nice "village" feel, it can also be cloying if you're someone who doesn't feel the need to socialize with your fellow workers, or especially if you don't get along with another member of the staff.
Others tend to spread their workamper sites throughout the park. Sometimes because the owner/ manager likes to have eyes on all areas of the park but also because this encourages interaction with guests and a more hospitable approach rather than a "us versus them" outlook on staff and guest relations.
Whichever option you find yourself in, the smaller and more mobile your particular camper the easier it is to have options. The reality is that many campgrounds and resorts were built decades ago, long before the time of the "big rig". If you offer a smaller footprint you will often find you have a choice of more options for your site.
What Type of RV Do I Need?
The majority of workamper positions don't specify a particular type of RV and you can have a motorhome, 5th-wheel, trailer or van. However, many parks do ask that your mobile home be 10-years old or newer, or in excellent shape, and all would require that you be fully self-sufficient; meaning that even if you DO use the campground facilities, you are able to perform all of your day-to-day tasks in your own vehicle.
What size RV you travel and live in is also dependent very much on your own needs and wishes. Big is not always better when it comes to finding prime workamper jobs as many of the most scenic, fantastic, campgrounds and resorts may be older and not allow for the massive 40' + RV's of today.
However, when you live in your camper, comfort is important. Again, this is so based on your own personality and lifestyle. We began our workamping life in a small truck camper and have since "upgraded" to a 21' Lance trailer, considered extremely small compared to all of our fellow workers. However, this works for us. Part of our year is still quite nomadic, and we love the ability to fit in nearly any campsite we come across.
One additional consideration is the ability to be at least somewhat self-sufficient. Even the fanciest resort can lose electricity and having solar panels and utilities that work off of propane (meaning do NOT go out and buy that huge RV with a "home edition" fridge or stove that only works off of 50amp electricity) is essential to your flexibility as a workamper and your quality of living. Remember, you are making a break from your old lifestyle; having huge amounts of space, multiple tv's and air conditioners, and more space limits your ability to embrace a new way of life.
And Finally…how Much Money Will I Make?
Ahh, yes. At the end of the day many of us actually need a paycheck. And, while no one is going into the workamper life to get rich, the reality is that some camps, and some states, offer up a much more enticing package.
A good percentage of workamping positions include a free site and electric along with hourly pay which is normally the local minimum wage. However, a decent percentage require a set number of hours work to pay for your site, often around 20 hours per week, with any additional hours paid out.
Often State Parks declare that their workers are "volunteers" meaning that you work a small number of hours per week in exchange for your site.
Some private parks also use a similar game-plan, having workampers work off their site and electric for a set number of hours per week.
Which option is best for you depends on your individual situation? If you're a retiree with a pension it may be most advantageous for you in order to avoid additional taxes and you may enjoy keeping busy in an easy-going position while living in various regions of the country.
If your situation requires some salary you would absolutely want to seek out opportunities that pay for every hour worked, or at least offer additional hours above your site rent paid out. Two of our four parks have even included such benefits as health insurance and 401K opportunities.
In my own experience we've seen a variety of pay rates. During our first season of workamping in Idaho we got a free site with electric, free laundry, $10 per hour for all hours worked and a $2/hour worked bonus at the end of the season amounting to a great payout at the end of the day.
During our time in Southern Oregon we were actually considered full-time employees so also received our site and electric, received a couple of dollars per hour over minimum wage and were eligible for health insurance and participation in the 401K plan.
There are an infinite number of ways to earn money on the road. The grand challenge is finding the right one for you. In our experience workamping as given us the best of all worlds. We both offer valuable experience in different fields and yet also both provide years' worth of travel and hospitality experience, vital to this lifestyle.
The workamper life opens an array of experiences and allows an almost unparalleled way to travel the country exploring different regions while earning money at the same time. Having a set location for 6 months or longer at a time truly allows for an immersion that is hard to come by when simply traveling through.
For more information check out workamper.com, workingcouples.com or a variety of other RV travel jobs.