Choosing Your Travel Style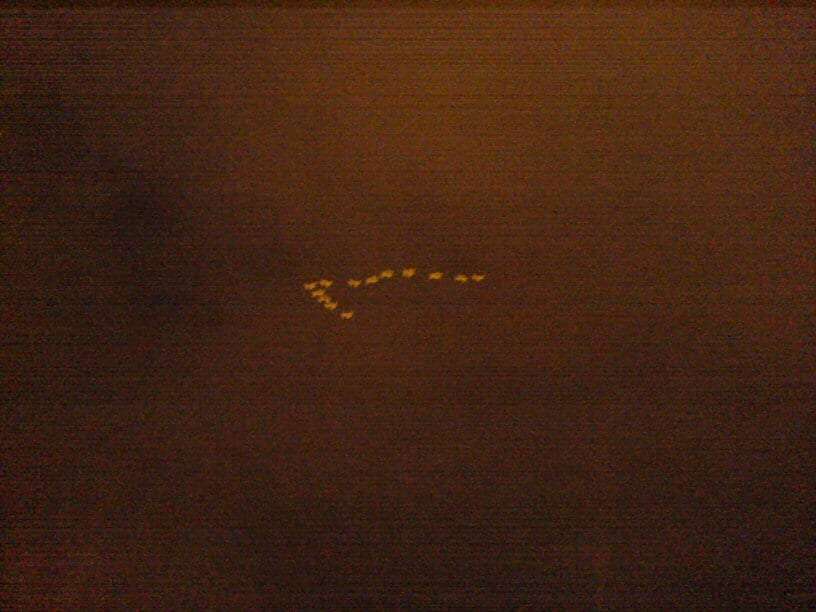 Photo by Lars Kristian Flem
Making a life on the road sounds glamorous, and at times it feels a bit swanky, too. There's nothing like sipping cocktails on a patio in some desert oasis while the sun sets over your permanent tan to make you feel like you've really made it.
I can assure you though, unless you manage to pull in the truly big bucks and can pop in and out of suites and penthouses as you wish, your choice of home-on-the-road will have a large impact on what your traveling life is like.
Backpacking and hostels are the first options that come to mind when much of the world–young and impressionable and trying to determine if that last semester of school is really worth it–imagines when "full-time travel" comes to mind. And yes, there's nothing like being young and free and able to live out of a backpack, unhindered by the ties of family or much responsibility other than hoping we can find a couch to crash on regularly. Backpacking affords the freedom to do incredibly freeing things like hitchhike and even tangle with the more dangerous side of travel, such as trainhopping.
In all reality though, that type of lifestyle longterm isn't going to be sustainable for most of us. Nothing says "Good lord, what horrible mistake have I made?" like not having a warm bed to sleep in for an extended period of time.
To that end, living in an RV begins to shine through like a light in a cabin window. Particularly if you plan on traveling primarily on one continent, living out of an RV can be every bit as comfortable as a house. I've seen families pack into travel trailers and single guys living out of rock star A-class RVs. If you can afford it, there's really very little luxury you will be required to give up to make a life on the road.
Still, I find that most travelers are looking to downgrade, not the other way around, when they begin living out of an RV. For myself, after starting my full-timing journey out of a 27′ Class C RV, I was eager to move my son and I into a considerably smaller VW Bus campervan. The flexibility and freedom a smaller vehicle can provide, the ability to just wake up and go without all of the fuss of a big rig, is freeing, even if at the same time nowhere near as comfortable as something with a slide out or four. There are a plethora of resources out there to help you figure out what type of RV you might want, but we'll sum up the differences between each type briefly here:
Campervans are typically made for only one or two people (though we've squeezed three and a dog in for long periods before). They kick ass because you can park anywhere, including city streets, making boondocking and quick overnights a breeze. Pulling into gas stations, finding city parking, and driving around windy mountain roads like in most of the National Parks is an enjoyable part of the experience, not a hair-shedding frustration. Of course, they'll also have limited storage, including in your refrigerator, and probably won't have much in the way of a shower and toilet.
Travel Trailers. Unlike the other RVs in this list, travel trailers require you to have another vehicle, which automatically adds complication and often cost to your setup. However, they also give you the freedom to leave your home behind and drive off into the sunset when necessary, and to do so without having two engines (like any other setup listed below would have). Travel trailers can have all of the amenities of other RVs, or can be as simple as any campervan. This is our current method of traveling full-time.
Finally, we won't get into the various types of motorhome RVs that are out there, but suffice to say they all revolve around a truck chassis with the living space built right onto the back. This is personally my least favorite variety of RV, as you get the worst of both world's above. Unlike a campervan, you're too big to realistically drive the thing around for daily adventures and errands, and if you want to pull around a tow vehicle, suddenly you're talking about two engines to maintain, etc.
Of course, living out of a backpack or an RV isn't the only way to make this lifestyle happen. Lots of world and slow travelers find vacation housing and rent it long term at a discount. This essentially cheats the entire system: you get the comforts of a home without the baggage of owning a bunch of possessions, and when you're ready to move on you can just pack your suitcase back up and go. While technically you can do slow travel regardless of what home you make on the road, living in vacation houses and similar accommodations affords one the opportunity to live in neighborhoods and absorb a more natural experience of any given local, instead of seeing it through the outside eyes of an RV park.
Personal preferences from our experience?
If you're a young couple or family with only a small child or two, I can't recommend campervans enough. They're cheap enough that if you need to upgrade after the initial "let's go everywhere right now!" phase, you can, and they're the most flexible option in my opinion.
After a few years though, we're really leaning more towards the vacation housing rental setup, as slow travel and having a little more space as our family grows has just become much more appealing to everyone involved.
Questions about what type of travel style is going to be right for you? Ask us on Facebook!