Dinosaur National Monument for Travelers, Vandwellers and Kids at Heart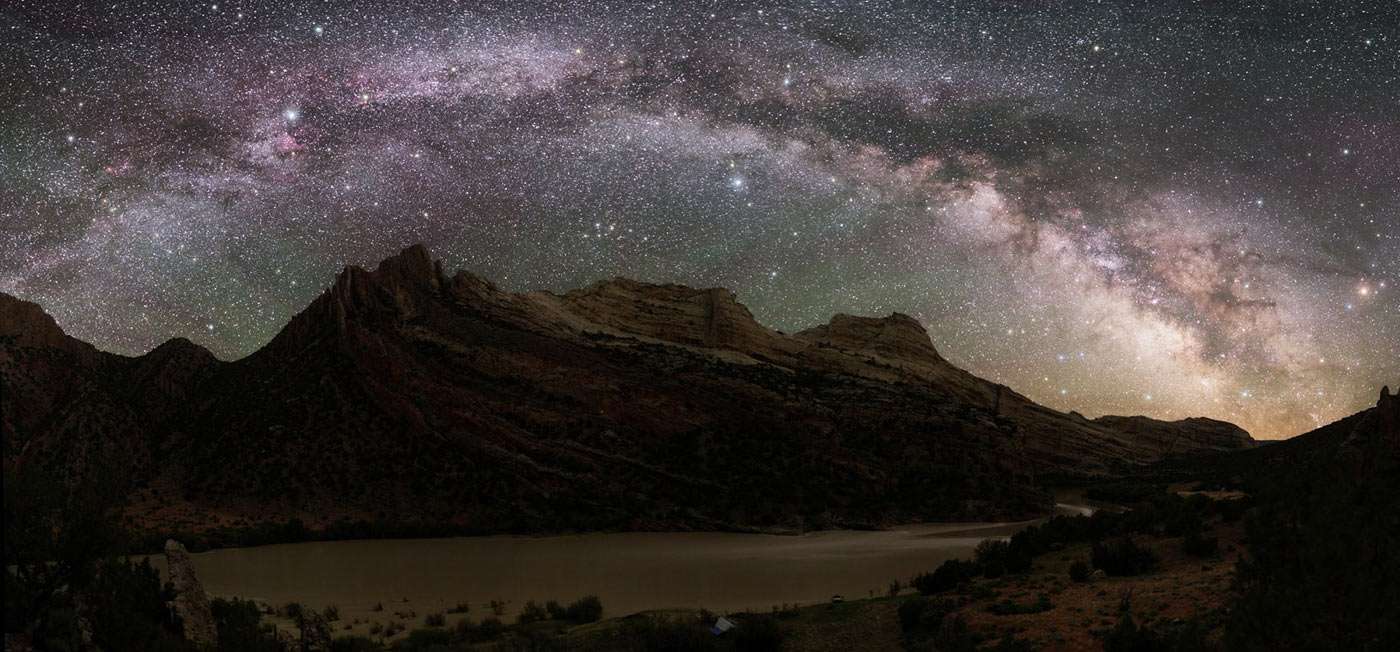 The term "monument" should not be mistaken for either a lesser being than what one might expect when it comes to a national "park", nor should it be confused with the silly trappings of man, obsessed with his desire to carve from stone that which might rival what nature was able to, slowly, do on its own.
Dinosaur National Monument is every bit the equal to many, many a national park in these United States. When compared against the St. Louis Arch, or even Hot Springs National Park, Dinosaur is a trove of historical and camping marvels, and easily worth the stop for anyone careening along US-40 or visiting Northwestern Colorado in general.
At times the place feels like a wasteland, nothing but more vast expanses of high desert shrubbery, with clear views of nearby ranches and their cattle grazing away the natural landscape. But then it opens up. How the valleys are carved by the rivers, ancient lives tattooed on the side of those cliffs, even the sands as they go desperate to cling to the banks of the Yampa River. Literally hundreds of paleontological sites, including entire holes filled with a multitude of dinosaur bones, dot the landscape. Whether your hiking boots are pleading you to lace them up and hit the trail or you're a family looking to swim the days away, an old man interested in a shady slice of desert to examine prehistory or a young boy eager to spy some dino teeth, there is adventure just waiting to be discovered all through Dinosaur.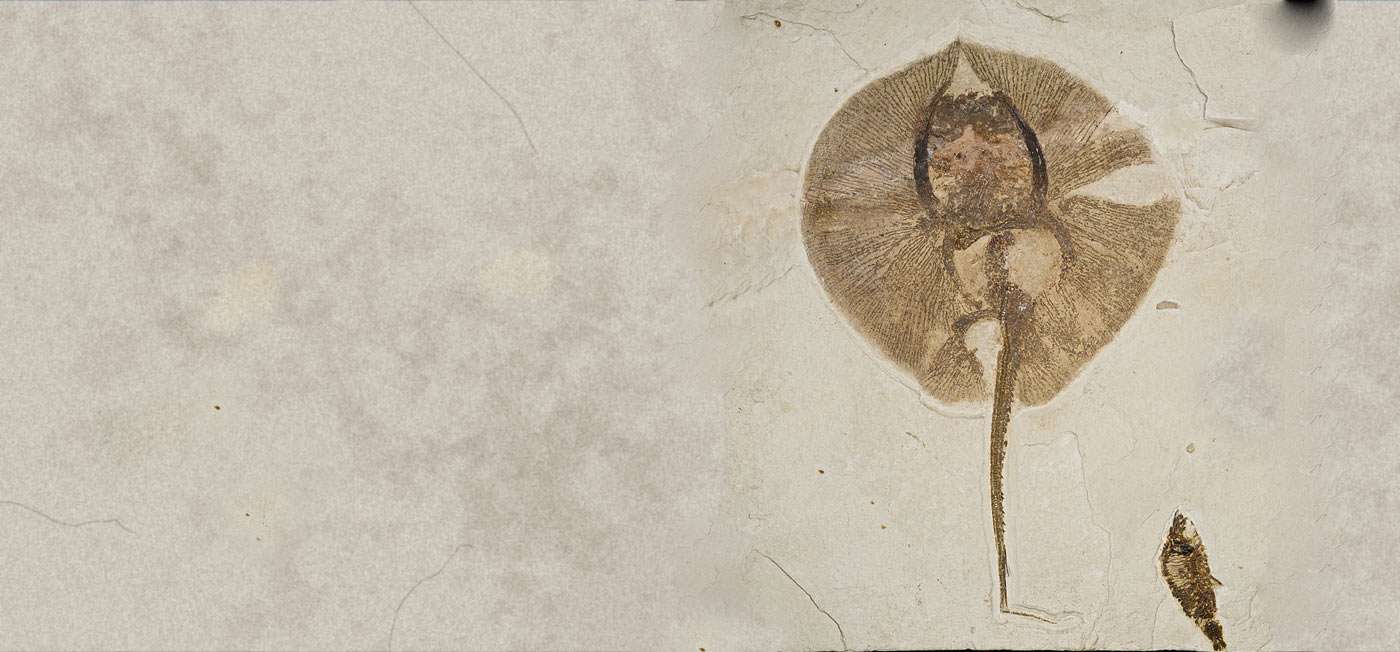 This camping tour from South Dakota to Oregon is a season full of exploring fossil remains like everything saber-toothed cats to those favored Jurassic "terrible lizards" and even more obscure creatures on the way. The views along the way aren't bad, either.
Outdoor Adventure in Dinosaur National Park
While the National Park Service recommends everything from bicycling to fishing to a scenic drive, we've discovered some key activities that — while not exclusive to Dinosaur — are unlike any you'll find within hundreds of miles.
River rafting is no doubt the most epic way to take advantage of gravity's elbow grease while seeing huge swaths of the park that would otherwise require some serious effort to explore. Some areas are completely inaccessible save for doing it by river. If you're quite savvy, you can get a permit to float the Green River, or tackle the slightly less technical Yampa River. In either case, you need to be well prepared and know what you're doing beyond a doubt. Otherwise, you can pay local guides to float you downstream with a modicum of relief that an expert is onboard.
Kids can take part in the monument's Junior Ranger Program. Ours did so, and while these are old hat for our kiddos, it's a great way for anyone — beginner, youngster or otherwise — to learn about the history of the area, wildlife and how to protect our natural areas; something we all need to instill in our children as more and more of these places are being closed, shut down to camping or just plain destroyed.
The kiddos, and adults serving as teacher-for-the-day, will learn about the lives of homesteaders, the native people who once lived here, the first, more lizard-like occupants of the region and their modern day replacements–black bears!
While the park also has over 30 miles of hiking trails, it's one of the rare places where off-trail hiking is allowed. We don't personally advocate for this — at all — even if the NPS says it's okay. If you are going to do so, please practice leave no trace principles — everything should look exactly as you found it, right down to the footprints as much as possible. Still, why walk thorns into your feet when you can float the rivers?
If you are going to hike, though, it's hard to beat Mitten Park Trail.
Horseback riding–should you bring a horse with you–is also permitted, though a permit is needed for overnight trips. All permits–except fishing licenses, which you need to get from whichever of the two states you're currently within in the park–are easily accessible at the ranger stations.
Last, but not least, the night skies are ridiculously dark, perfect stargazing material.
Camping in Dinosaur National Park
Echo Park
This is a loop of well-worth-the-drive down an 11 mile dirt road, which while not the most leisurely of rides, is nothing like what one might expect should they listen to the advice of the ranger station staff. Yes, should it rain, the return trip (which would be uphill) may prove treacherous, deadly or worse—stuck—even, if the desert is doing its usual sunshine parade, any small vehicle of any clearance or 2-wheel drive stature would do. I wouldn't drive a Class A down here, of course.
What waits patiently forever at the end is ever so worth the journey. A top five of all time. No cell service, $10 / night. Bring your swimsuit.
Green River
Some multitude of sites, maybe half on the river, offer fleeting to minimal shade beneath cottonwoods and boxelders, and though the river gives little in the way of shadowed respite, it is cool, frigid and slow enough along the banks to cleanse the mind of heat wave insanity during the warmer hours of a summer day. Cell service is adequate. The bathrooms, flushing. Though sites are spacious, paved and level, this campground is the lesser deserving of praise of the many available in this massive, sexy national monument.
At $18 a night, I can't recommend either of the other campgrounds enough…if you don't have a big RV and thus need that type of parking situation.
Deerlodge
Though not intended for RVs, vans or truck campers, a small rig will have no trouble fitting into the parking lot and claiming one of the picnic table spots only yards from the where your wheels will lay. Flies will hum around clean vault toilet bathrooms just as gargantuan cottonwoods loom shade down over said camping spots. Rangers don't appear to mind, or even necessarily appear, to hassle you about the concept of living completely off grid in the parking area while claiming one of the tent sites as your own. For $6 a night, it may not even be necessary to man one of the tent areas. Camping here is like a slow river on a hot-as-heaven's polar opposite day while a wind blows so fierce the biggest concern is whether or not the trees will topple over.
Cell service was good enough to work a bit, uploading photos and the like. The campground would likely have had few other visitors in August, save for a group of scientists who were staying here in their never-ending pursuit of knowledge.
The Town of Dinosaur
…doesn't have all that much to offer, frankly.
The Loaf N' Jug, a gas station that may have a jar of pickles and a fly swatter (plus staples like milk and beer), is more or less your only option for stocking up on supplies. They do sell gas, at least.
Christie's Liquor has a larger selection of alcohol, and there are two marijuana dispensaries in town. What else do you need?
Well, if the answer is, "things that don't get me solely inebriated," then you're headed to Vernal, Utah. It's 30 minutes or so from the town of Dinosaur, and therefore well over an hour from most parts of Dinosaur National Monument's interior areas. So, be sure to stock up before you dive into the park.