The New Mexico Experience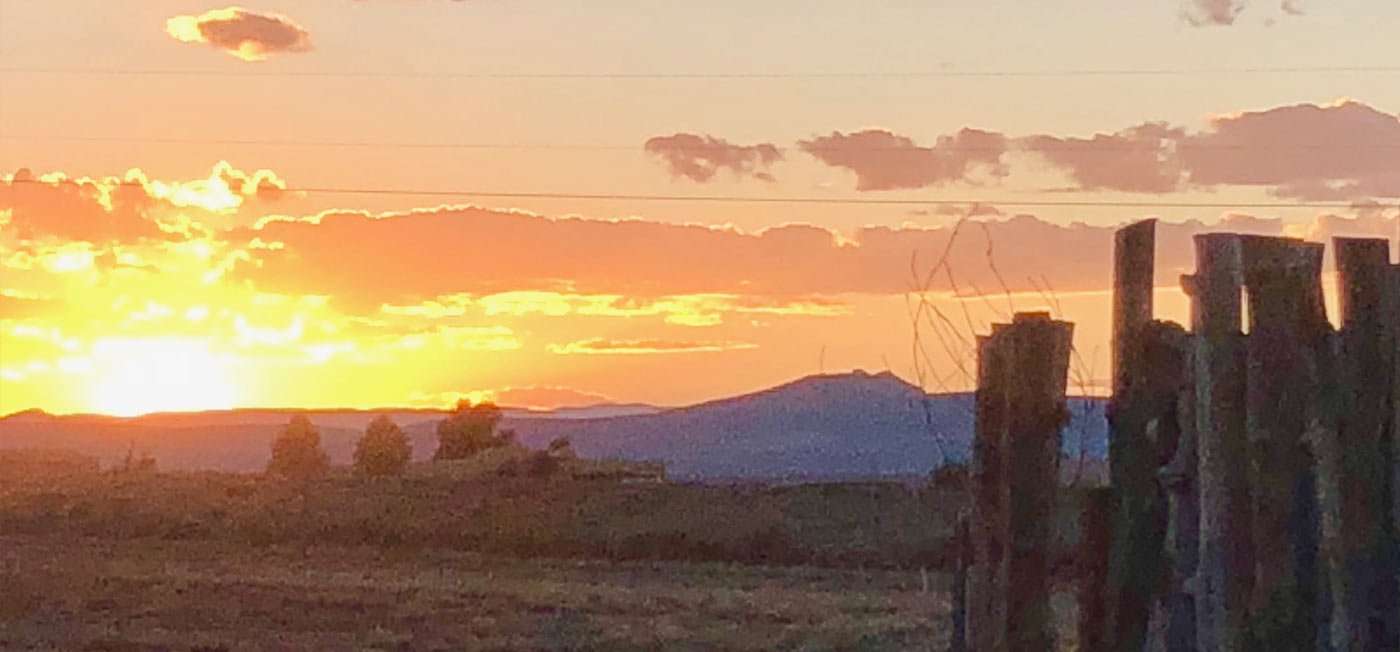 From the pueblos where people lived 10,000 years ago, to one of the most intense and awesome experiences of modern art, New Mexico has to be felt with all our senses, not just seen with our eyes!
This state is alive, beats to its own heart, and it provides the ever so important connection between the Northern part of the country and the Southern culture which borders us.
The Pueblos and What We Can Learn From Them
The energy is strong in places which have been inhabited for up to 10,000 years! There are many sites where visitors can walk through time and see what life was like before us. History here is rich, and the ties of current day Indians to their ancestors is strong.
Life in the pueblos was hard, but also simple and often happy. People lived on the land and with the land, very much in tune with the various seasons and in harmony with nature. They made good use of everything that was provided to them and worshipped their Gods with an utmost gratitude.
Community was at the heart of each village. Kivas, the round spaces where ceremonies and other gatherings were held can be seen everywhere when visiting these ancient sites. It can be quite powerful to walk the paths that have been there for so many more years than our minds can imagine.
Children were surrounded by family and neighbors, being exposed to many people and learning from each of them in a very natural way. Every person, no matter their age has something unique to offer. It is the same today as it was then. Given time and patience, we can recognize this and learn from each other.
Over the years, our family has visited lots of ancient ruins together in New Mexico and also in its surrounding states. Each site is different and each time we learn something new; not just historically, but also for our personal growth. To me, these visits are a reminder to refocus. To let go of a few things and ideas, to reevaluate and to realign my priorities.
Modern life has nothing in common with the way the people of the pueblos lived and yet, our very basic needs are the same. The need for shelter, food, water, and for community. It is eye opening to see how these needs were met in a very simple way and without destroying the surrounding land.
Bandelier National Monument
This park is a precious secret, a little off the beaten path. It is smaller than others and it is quiet, yet has a lot to offer.
Unlike many sites in the area that are very exposed to the weather with little vegetation, what is peculiar here is the hiking trail that follows a creek under a canopy of giant trees. That same creek has been flowing since the area was inhabited by the Ancestral Puebloans who used it as a water source. While walking along the creek, it is easy to picture what life might have been like and powerful to imagine that children played and women washed clothes in the same waters that are still flowing today.
This is a fun park to visit with kids as not much of the ruins are roped off. Kids can run through the remaining short walls of the villages and best of all, there are ladders to be climbed to reach the caves in which people used to live. It is exciting to sit in a cave, under ceilings blackened by ancient fires. While sitting on the same rocks that families lived on, it is easy to go on a mental journey of what life might have been like for the children who lived here.
Think of it as a scavenger hunt to look for clues of what people used to do here.
Meow Wolf
This is a product of the other thing New Mexico has to offer. Art!
Back in the earlier 2000s, a few artists came together in Santa Fe, to form an art collective. The little city tends to attract artists from all over the country, so it naturally seemed like the best place to start something very unique. This was to be an exhibit so different from anything anyone had ever done. Together a project was started, aiming for the visitor to have a complete immersion into art. An interactive experience where things could be touched, played with, heard, and smelled. All this put together in simple harmony, with the common goal of wowing its visitors.
When you enter into the Meow Wolf exhibit, everything you thought you knew about how the world turns, needs to be set aside! Because once you start walking through the rooms, nothing makes sense anymore. So instead of trying to fit the things you come across into an existing box, how about adopting a child like curiosity to explore, to see without questioning, and to experience without judgement?
70 rooms can be walked through and explored. You best set aside the better part of a day to make your experience as full as can be, and get ready for complete sensory overload while being confronted with sites that don't compare to anything you have ever seen before! After you walk through a refrigerator, climb up a spiral staircase surrounded by paper snowflakes and end up in a little tree house, take a moment to sit down and to look around. You will quickly discover that as soon as you pause for a moment, you will find more to see, more to hear, and wait – everything can be touched! A simple touch may trigger a chain reaction, music might play, lights may flash!
There is a mystery that visitors are encouraged to solve. We had all good intentions to look for clues when we first entered the building. However, our jaws quickly dropped once we started walking through the exhibit and by the second room the mystery was forgotten. We were left in awe and with a deep curiosity about what else we would encounter.
Words can not possibly do Meow Wolf justice, you need to go and see for yourself.
The Chocolate Experience
There is a little place in Santa Fe, called the Kakawa Chocolate House. Our visit there was as much amazing as it was tasty and also very educational! Where nowadays chocolate equals Hershey's in most people's minds, the substance itself actually is deeply rooted in history. The Kakawa House brings this history of chocolate to life by allowing its visitors to taste chocolate elixirs that date back to Pre-Columbian times. Mayans and Aztec tribes made their own chocolate drinks, as did Europeans during the same time span.
We stopped in for a drink, but never would we have expected this visit to be so rich! While traveling we have learned to say "Yes!". Yes to new experiences, yes to invitations, yes to meeting people, and in this case, yes to getting a flight of 5 different chocolate elixirs which took us on a delicious journey through time. Tasting the same drink which people in Europe enjoyed in the 16th century triggered a whole conversation about who exactly it was that enjoyed chocolate in this way, the rich or the poor? Everyone? What did everyday life look like back then?
And then our minds traveled to the American Indian tribes who prepared a similar cocoa bean in a very different way and with a completely different result. Having seen the places where they lived, it was easy to imagine a few people gathered together to share this extraordinary treat. A feeling of honor and humbleness overcame us as our tasting buds engaged in the experience.
The entire place is as much a museum as it is a business. The staff is highly educated about everything in regards to chocolate and explains and answers questions about the topic with great passion. We went to visit as a family and everyone thoroughly enjoyed this comfortable place. Our minds were richer for all the things we learned about such a common product that we see in stores all the time. After having engaged all our senses in learning about this, we won't look at chocolate the same way we used to. It really made for a very full experience and lasting memories.
A Very Unique State
Oh, New Mexico! We left a piece of our hearts there and this will make us return again and again. It adds a different perspective to the United States. One that is much needed. It gives its visitors a glimpse into what life was like before the pioneers settled on this continent. A history that goes deep, and one that is as much about nature in its fullest beauty and abundance, as it is about human life. This beauty radiates when we feel the connection which is still there from the years past to the presence. When we get to listen to Native Americans who come to visit their ancestor's sacred sites to perform the same spiritual rituals that are timeless. A conversation like that can be very powerful, as the ancient energy can be felt from present day Indians who somehow seem to be living in unison with their people, their ancestors. Seeing their eyes light up as they share about their traditions, the strong bond they feel to their culture and to their land makes for a unique experience of this wonderful state.