Eight Stunning National Parks
in the US to Revisit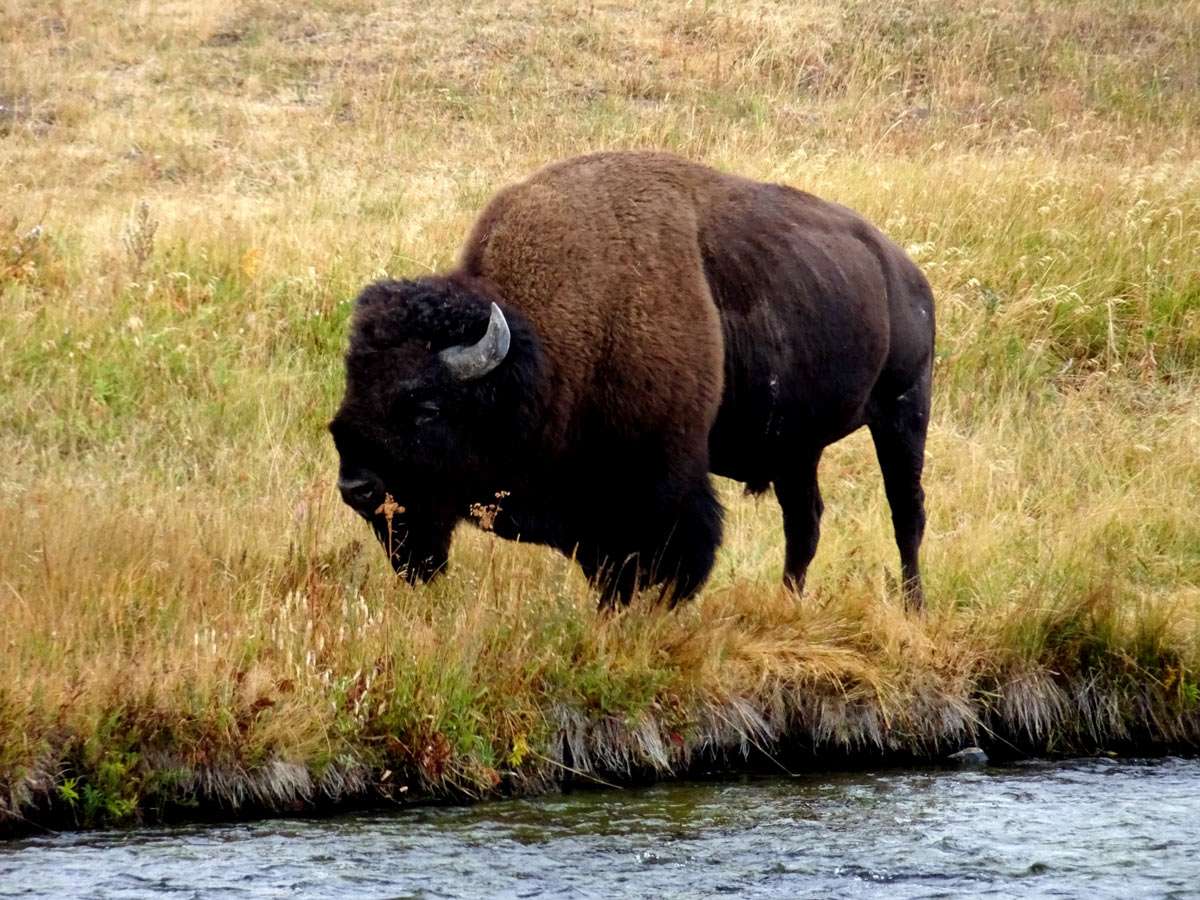 Choosing between the 63 national parks sketched across the United States' undulating landscapes, sweeping deserts, and bright blue lakes reflecting snow-capped peaks is tough.
Start by thinking about your preferred setting: amphitheaters of intimidating mountains wrapped around alpine lakes or wild-west-like scenery swept by soaring boulders and red-painted terrain? Considering the diversity stretching across America's national parks will hopefully help to shave some options off the lengthy list of where to go.
In 2016, I rented a car with my wife, decorated the seats and trunk with essential outdoor gear, and embarked on a road trip across the United States, stopping by a string of national parks. We visited lesser-known gems tucked away from the crowds and world-famous, can't-miss-parks such as Yellowstone and Zion. While it has been close to five years since this remarkable road trip, the mirage of images of dusty and rugged adventures remains vivid in my mind.
To narrow down where you want to go, I suggest sifting through this list of stunning national parks in the US to find a place that best caters to your adventure style.
1. Glacier National Park
Out of the 26 parks we visited, Glacier National Park ranks as the most beautiful on my list. There's just something magical about how the wild, rugged scenery looks unbelievably cohesive. Think about how the snow-capped peaks, decorated with tumbling waterfalls and layers of greenery, reflect in the glassy, bright blue lakes—and I've had the chance of experiencing this wildly cohesive setting.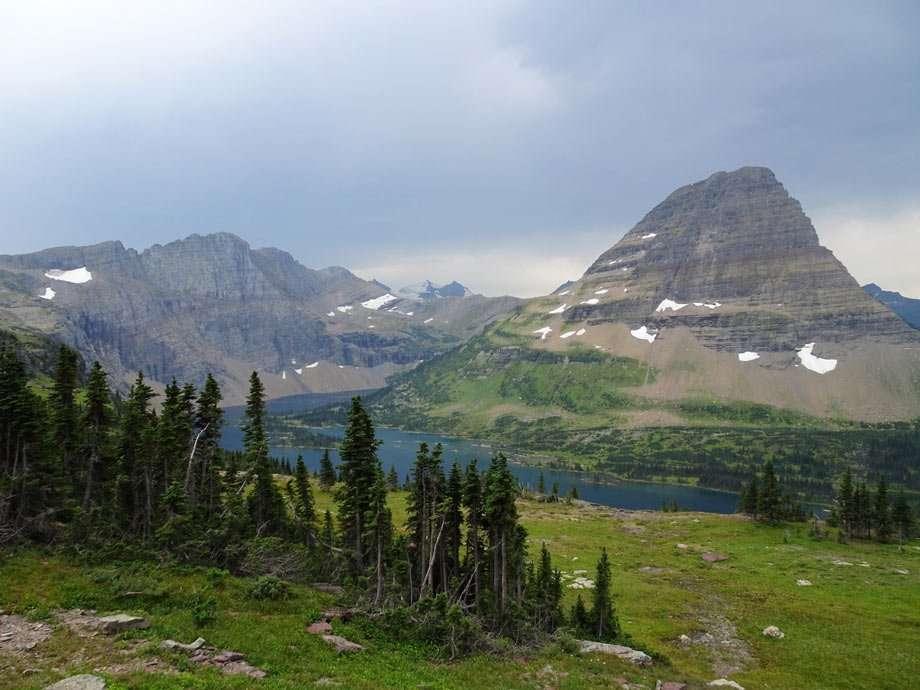 One of the best ways to explore Glacier National Park is via the stunning Going-to-the-Sun Road. This 50-mile traverse opened my eyes to a highlight reel of scenery etched across this park: glaciers, valleys, wildflowers, waterfalls, all backed by intimidating mountain peaks. To really immerse in the otherworldly wonders, I suggest lacing up your boots and meandering along the carved-out paths undulating through the mountainscapes by foot. Hiking in Glacier National Park grants a sure-fire chance of taking you to jaw-dropping views. The 10 mile Epic Grinnell Glacier Trail gives you the quintessential image of mountains hugging turquoise lakes—it's remarkable!
But the wonders of Glacier National Park extend beyond the incredible scenery and to the people running the campgrounds. I stayed at Many Glacier and would go back again and again if I could, thanks to friendly campground hosts and relaxed vibes. This area boasts of 13 sites with showers and potable water. There's even a restaurant nearby if you aren't in the mood to cook a camping-style meal. I also saw grizzlies near Many Glacier campground—which may scare some people off, but the sighting was via binoculars and way too cool to be frightening.
2. Yellowstone National Park
Ever heard of it? Yellowstone National Park is one of the most popular areas of wonder in the United States (and the world). The thick crowds may be daunting, but the spectrum of natural beauty painted across Yellowstone National Park makes it one of the essential places to revisit (or for the first time!) One of the best things about Yellowstone National Park is that you can find beauty anywhere and everywhere—where whispers of nature block out the chatter of tourists.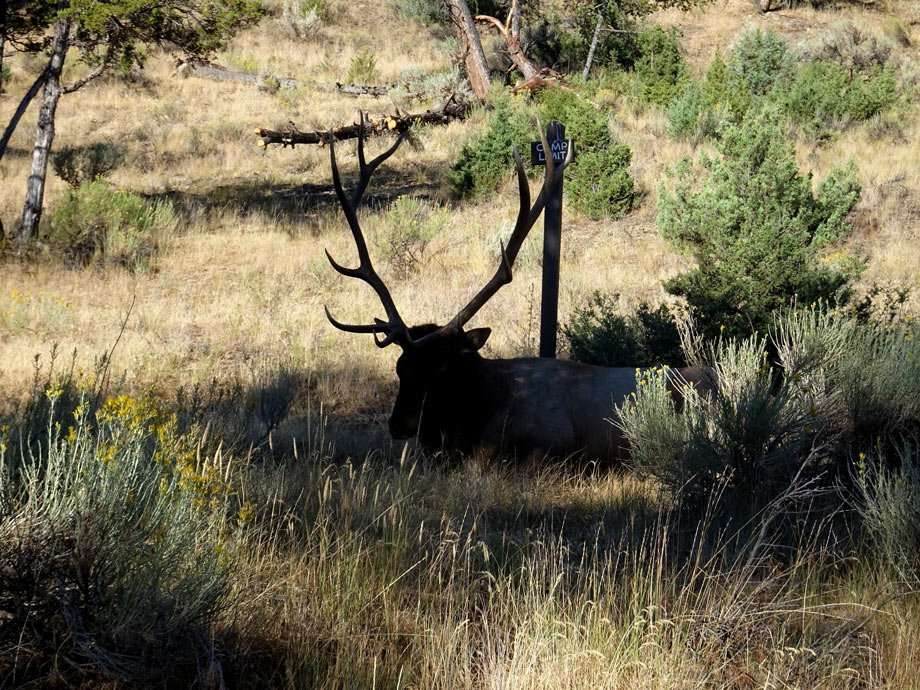 I noticed that most people gathered at the geyser pools. And don't get me wrong, the tinted rainbow outline wrapping around water glistening in eccentric blue or the dramatic spout of Old Faithful are worth the admiration, so catch your glimpse and then head to the trails, where the hums of the wild await. It's also much quieter outside of the tourist season, which sits at the ideal time for most people to visit: between July and August.
Outside of hiking, I really enjoyed wildlife watching. I spotted grizzlies, coyotes, pronghorns, elk, bison, and a fox scattered across my path en route to the campground one evening. There's also nothing like the sound of wolves howling somewhere in the distance! Unfortunately, I never saw a wolf, but I will definitely go back to Yellowstone to seek some out.
I recommend taking the guided car tour with a ranger to best spot the wildlife scattered across Yellowstone. For this tour, everyone would get in their car and follow the ranger's vehicle. Up to 10 vehicles were allowed to tag along! Whenever the ranger spotted wildlife, they would stop the car and unveil unique details about these animals.
3. Lassen Volcanic National Park
If you're scared of the crowds at the geysers in Yellowstone National Park, head to Lassen Volcanic National Park! It may not be the first park on your list, but the sulphur pools here are just as mesmerizing. While the park may be quiet in terms of fewer people visiting, its unruly, natural scenery is loud and captivates the attention of anyone exploring this corner of California.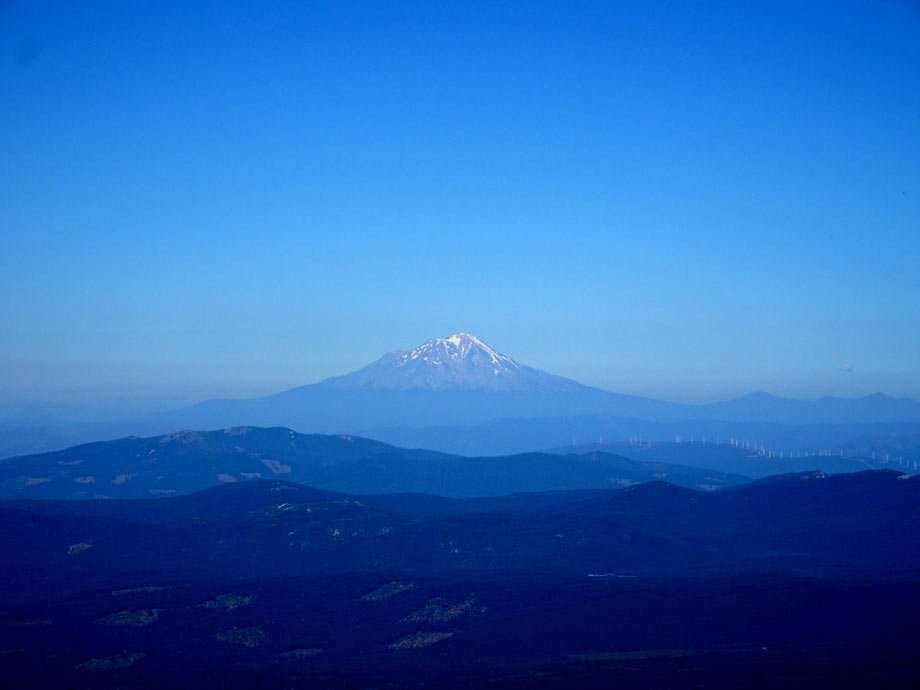 The fascinating volcanic history helped to stamp my love for this national park. I enjoyed reading about these dramatic wonders, steeped in natural history, at the Kohm Yah-mah-nee Visitor Center, which mirrors a small museum.
Lassen Peak last erupted in 1914, but now you can view the volcanic activity safely from overlooks and hiking routes. My infatuation with this park continued with the diverse scenery, ranging from mysterious lakes, sweeping forests, and meadows strewn with wildflowers. The volcanoes and hot springs definitely add to the awe of Lassen Volcanic National Park.
When it comes to places to stay, you'll find a plethora of options. One of the most popular spots is Butte Lake, but it requires a reservation (after September 15, it allows drop-ins). If you aren't much of a planner, Southwest Walk-In Campground may be more your style. There are 21 first-come, first-served campsites available. I stayed here and would highly recommend it, especially since the Kohm Yah-mah-nee Visitor Center is near here. If you're a history buff who loves nature, you'll enjoy the exhibit, auditorium, and store helping to highlight the wonders within this park. Expect to read a lot of information!
4. Dinosaur National Monument
I found that the Dinosaur National Monument perfectly fused prehistoric times with rugged, quiet adventures. Most people flock here to check out the Quarry Exhibit Hall, where viewing dinosaur bones sends your mind into a time machine, taking you to a much different era. You can really experience the wonder of this stunning little park when you escape the museum and go on hikes—this is when you'll really feel like the earth has twirled you to another time.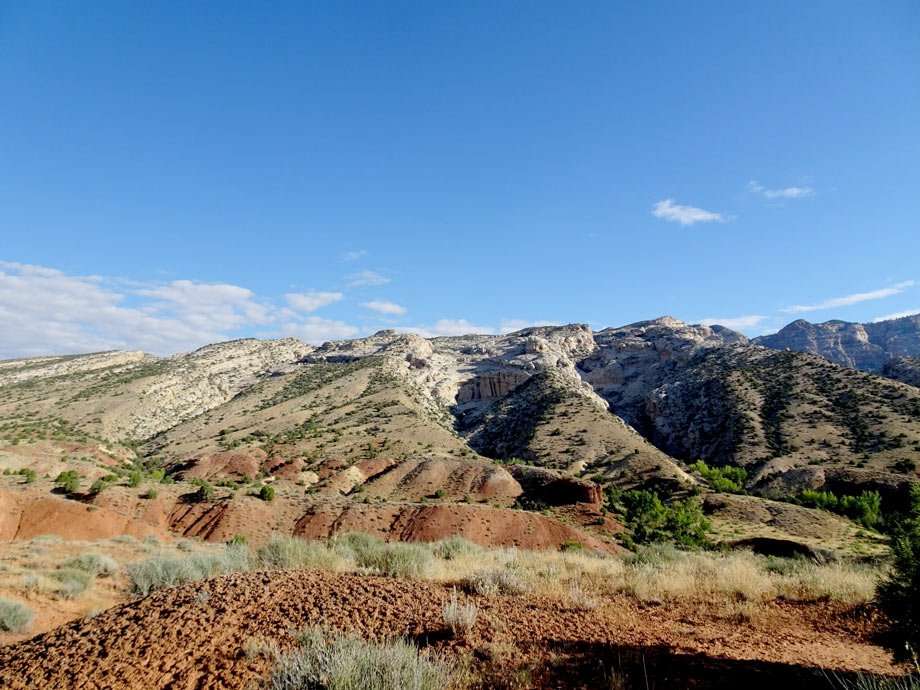 Expect to encounter a reel of prehistoric views: red rocks and cliffs and petroglyphs etched into walls. You'll also find interpretive signs detailing facts about the environment, landscape, and animals roaming the trails.
The friendly, welcoming atmosphere sweeping the campgrounds also makes for wonderful overnight experiences. I found the campgrounds here to be clean and super cozy!
5. Point Reyes National Seashore
Swept with a seascape masterpiece, Point Reyes National Seashore looks like the brush of some mythical god painted it. The soaring cliffs skirting along the pristine sand bleeding into the roaring waters make for remarkable imagery. This park may not boast of the most epic hikes, but the camping experience was top-notch.
I stayed in a beachfront backcountry campground (Coast Campground), which gave me a chance to fall asleep to both the lull of waves and the hums of wild animals. The best part was that a coyote acted as my guide as I travelled from my car to my campsite. Scary? Sure. Cool? Yes. I loved listening to the crunch of wild animals roaming near my tent in the thick of the night. What a phenomenal camping experience!
And when the sun rose above the seascape, I enjoyed spending daylight admiring the wildlife thriving in their natural habitat. I saw vultures, a ton of birds, and even a humpback whale. At points, I saw owls nestled in trees. Words just can't explain how extraordinary this backcountry camping adventure was.
If you want a quieter experience, I suggest going near the end of the season!
6. Redwood National and State Parks
Step back into history, naturally, in Redwood National and State Parks. Most people know this place for hosting the tallest trees in the world that hark back to thousands of years ago. Just imagine all of the footprints embedded along the trails here and the haunting stories lingering in the bark of the trees.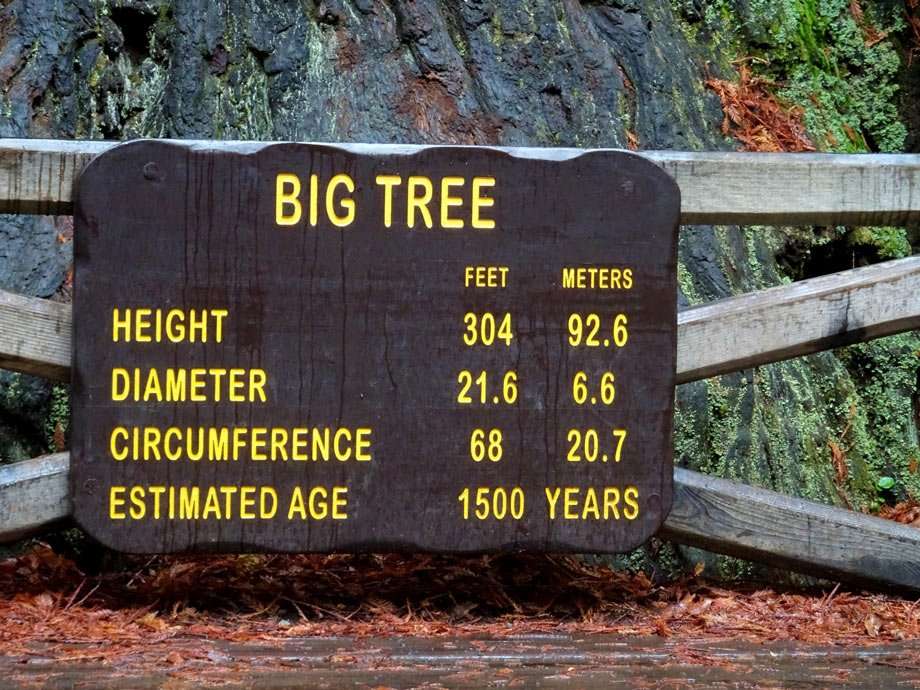 When I went here, I had no idea that the tallest tree in the world stands in this park: Hyperion. However, missing out on this opportunity doesn't dismiss feeling small in an arch of giant trees, which puts life into perspective. It's surreal, to say the least!
One of my favorite things to do in this park was to go on scenic drives! I found that it was easy to stop and to explore paths lined under the old-growth redwoods on foot. Redwood National and State Parks encompass numerous scenic driving routes, but one of the most haunting routes is Howland Hill Road.
7. Zion National Park
Utah is a gold mine for national parks, and Zion National Park is the boomtown. The crowd levels here may be over the top, but you can't go on a national park road trip without stopping at Zion. There's nothing like witnessing the prehistoric terrain lined with giant, lightly scarlet-hued boulders and jetting, steep red-tinged cliffs. The dusty red scenery paired with trail carvings through areas of greenery makes for a rare image that propels jaws to drop and every worry in your mind to vanish. To top it off, the already-magical setting is laced with canyons and rivers. It's hard to notice the crowds when you're so immersed in the panoramas around you.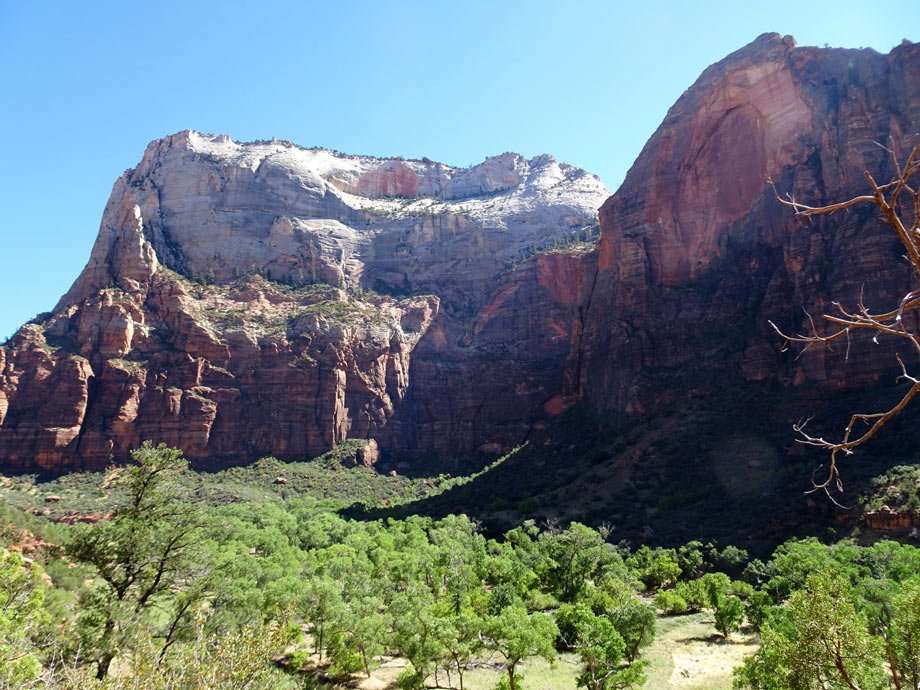 Unfortunately, when we went, we did not get a campground due to big crowds. Instead, I camped on Bureau of Land Management (BLM) land. I was skeptical at first but ended up loving it and opted to stay there throughout my time at Zion.
While I had a great time exploring the main parts of Zion (Angel's Landing, Observation Point, The Narrows, to name a few), I wish I had known about Kolob Road earlier in my trip. On my last day, someone mentioned Kolob Road, giving me a chance to catch a glimpse of this wonder. The road unveils spectacular views and takes you further from the crowds. Along the drive, you'll find numerous hiking trails, too.
8. Little Pend Oreille National Wildlife Refuge
Ever heard of it? Probably not. Little Pend Oreille National Wildlife Refuge isn't Yellowstone National Park, nor is it Yosemite National Park. But it's a quiet refuge that takes you deep into the wild. Expect to revel in nature's vast wonders all to yourself! It doesn't get much better than listening to the crunch, sways, and natural lullabies when you're outside.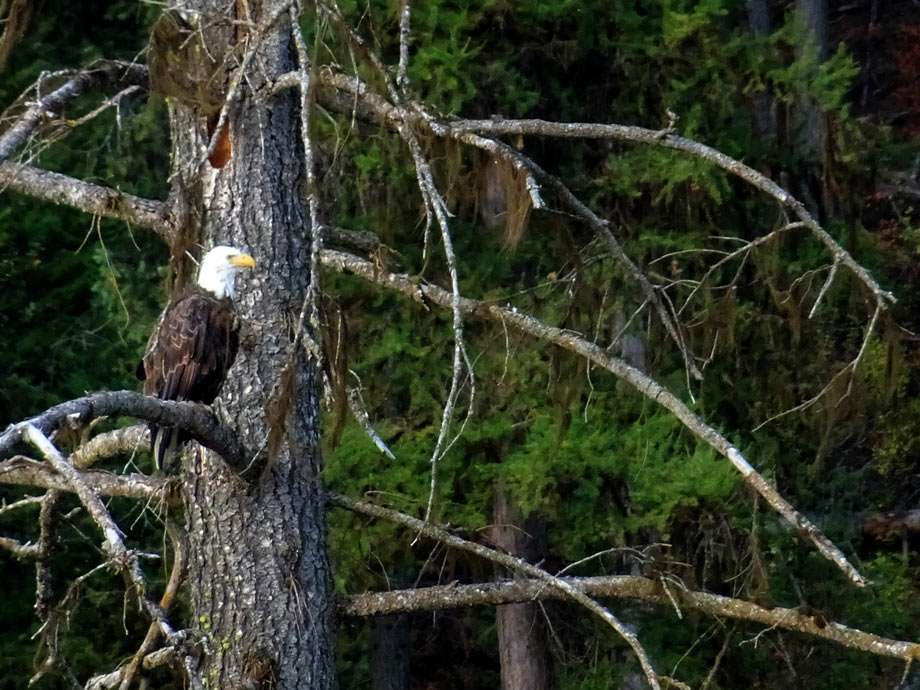 Little Pend Oreille National Wildlife Refuge doesn't boast of secret unreal hikes, a dramatic mountainscape, or views that fuse infatuation. Still, you can escape everyone, and that makes it all worthwhile. Even the park ranger asked my wife and me, "How did you find this place?" I think we were the only ones there at the time!
What makes this place unique is that it's a wildlife refuge (as you probably guessed from the title.) You'll find more than 200 bird species here as well as 58 mammal species, eight reptiles, and six amphibians. If you're lucky, you may even spot a Canadian lynx. It's super rare, but it can happen!
The campgrounds here run on a first-come, first-served basis, and you can only stay for a maximum of seven days between April 14th-September 30th.
I can't imagine what this list would look like if I visited all 63 of the national parks, 567 wildlife refuges, and the crazy amount of state parks sprawled across the United States. You probably noticed that I didn't include super-popular parks like Yosemite, Rocky Mountain, and the Grand Canyon. Still, these areas are pretty self-explanatory and usually sit at the top of national park "best-of" lists, so why not shed some light on lesser-known parks and wildlife refuges? I'm excited for travel to start opening up once the pandemic fizzles so that I can explore the rest of the national parks peppered across the US.
More Photos of America's National Parks