The Top Golf Course in Each State with Camping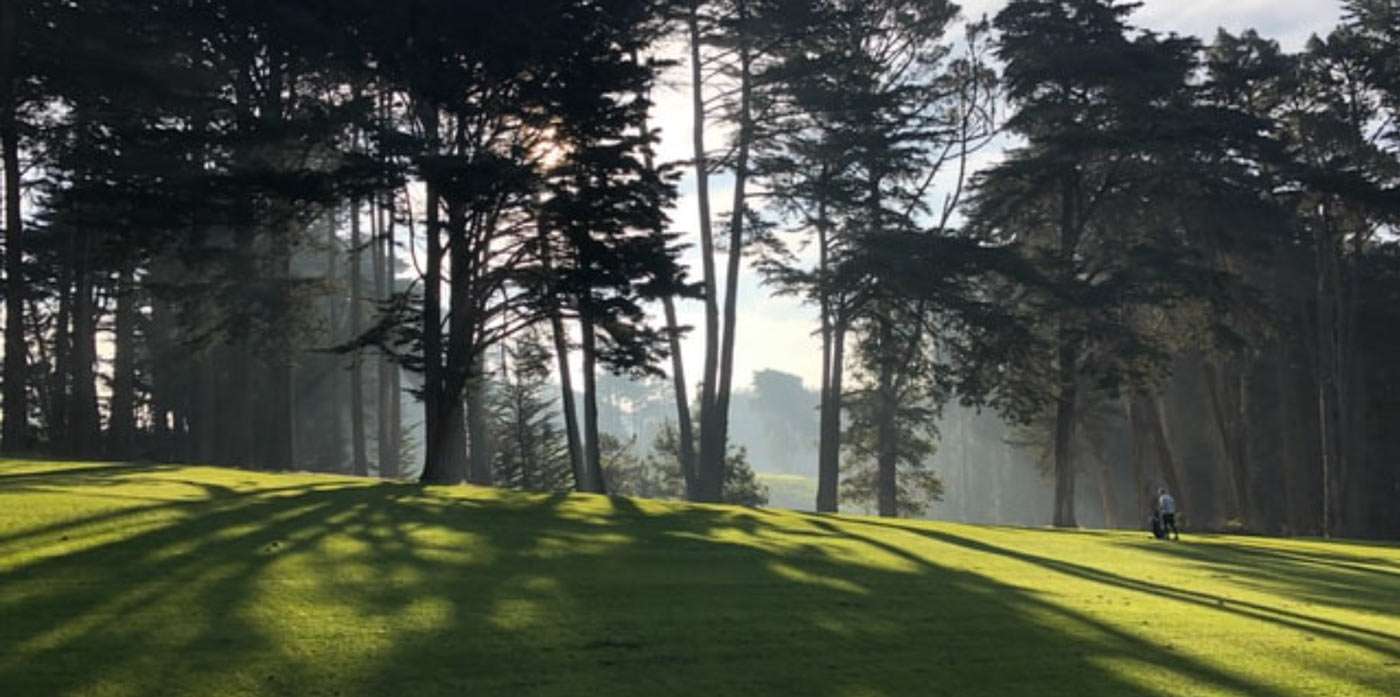 There's nothing like being out on the golf course, surrounded by nature. Fresh air, amazing views, all that green! And not only is it beautiful, but spending time in nature is ell-known to have superb health benefits as well.
If nature is part of what you love about the game, then why not pair it up with camping for the perfect nature-based vacation?
We've listed the top golf courses in each state with camping facilities or RV facilities nearby. Whether you're taking a road trip or spending a few days camping in one spot, we recommend these courses and camping spots!

---
Alabama: Eagle's Nest Golf Course
An exciting course with top-of-mountain views and elevation changes that will challenge golfers of every skill level. Camping and RV facilities nearby in Lake Guntersville State Park.

---
Alaska: Settlers Bay Golf Course
Known as the top 18-hole golf course in Alaska and offering exceptional views, this course is a must-play. Hook your RV up right at the course to never miss any action.

---
Arizona: Gold Canyon RV & Golf Resort
This 9-hole par-3 course is an oasis in the desert. Watch out for the water hazards and don't get distracted by the view of the Superstition Mountains! RV hook-ups on site.

---
Arkansas: The Ridges at Village Creek
27 holes of excellent golf on rolling terrain atop Crowley's Ridge. Elevation changes make for exciting play! Campsites on-site at the Village Creek State Park.

---
California: Canyon Creek Golf Course
The atmosphere is chilled at this golf course, but they insist that you wear a shirt! Dramatic elevation changes amidst tree-lined canyons. Fully-serviced pull-through and stay-in RV sites.

---
Colorado: Walsenburg Golf Course
A quickfire 9-hole public course with a spectacular view of the Sangre de Cristo Mountains and the Spanish Peaks. Park your RV or set up camp at the nearby Pi​​​ñ​on​ Campground in Great Sand Dunes National Park.

---
Connecticut: Chanticlair Golf Course
Chanticlair is one of the few Connecticut golf courses that's close-ish to camping grounds! It's a picturesque course with a level of challenge for every golfer. Waters Edge Family Campground is just 15 minutes away.

---
Delaware: Rock Manor Golf Course
This lovely public course is a must if you're in the area. Named Delaware's best public golf course! Ideal for tent campers, with Brandywine Creek State Park Campsite just 15 minutes away (across the PA border.)

---
Florida: Sanlan RV & Golf Resort
This stunning course features 27 holes and is in the process of becoming an Audubon Cooperative Sanctuary Golf Course. You can expect amazing scenery and exceptional golf weaving around the landscape. Multiple site types available for camping!

---
Georgia: Wanee Lake Golf and RV Park
Perfect for outdoor enthusiasts, Wanee Lake offers a straightforward but fun 9-hole golf course, relaxing fishing, tennis, and a pool. All RV pull-throughs have free Wi-Fi and the spot is also pet-friendly!

---
Hawaii: Volcano Golf and Country Club
If you've ever wanted to play golf on the edge of an active volcanic crater, this is your chance! Spectacular scenery awaits… This is definitely one to tick off the bucket list. Stay in a tent at the nearby Nāmakanipaio Campground, 5 minutes away.

---
Idaho: Yellowstone Golf Resort
An 18-hole course with lovely views of the Grand Teton and Centennial Mountains, gameplay is exciting with a good mix of doglegs, elevation changes, and undulating terrain. The adjoining RV park is peaceful and dog-friendly (although pups aren't allowed on the course!).

---
Illinois: Timberlake Club
The main course offers a challenging 9 holes, but there's an extra 9 if you want a full-length golfing experience. Note that it's only open to the public on Mondays and Wednesdays! Campgrounds on site.

---
Indiana: French Lick Resort
An amazing 45-hole experience in the rolling Indiana hills. Choose from four spectacular courses to suit your skill and mood. RV parking and camping 10 minutes away at Painter Creek Campground.

---
Iowa: Briggs Woods Park
Hugged by trees, this 18-hole course is intimate and more tricky than it appears! They use laser range finders and Tee to Green GPS Yardage Systems. 82 camping sites (RV and tent) offer plenty of choice for your vacation.

---
Kansas: Lake Shawnee Golf Course
A stunning golf course complemented by amazing views, the par-70 18-hole course plays alongside the lake and offers exciting play for all levels of golfer. Right next door you'll find Lake Shawnee Campground, with 123 campsites, including 2 handicap-accessible.

---
Kentucky: Diamond Caverns RV Resort & Golf
A relaxed, out-of-the-way resort-like experience, Diamond Caverns offers a wide variety of sports to partake in, including an 18-hole golf course. 68 full hook-up sites are also present.

---
Louisiana: Gator Grounds Golf Course
Members of the public are welcome, and you can choose from 9 or 18-hole rounds. Closed on Mondays though! Gator Grounds RV Resort and Water Park is right next door, so you'll never be bored here!

---
Maine: Hebron Pines RV and Golf
A short but sweet 9-hole golf course, Hebron Pines is well-kept and has very friendly staff! Complete with pull-through hook-ups and with enough space to host large and small groups.

---
Maryland: Rocky Gap Golf Course
Tree-lined, mountainous terrain makes this golf course exciting and challenging. With spectacular views of the Appalachian Mountains, you'll feel serene and peaceful. Hidden Springs Campground is less than 10 minutes away, across the Pennsylvania border.

---
Massachusetts: George Wright Golf Course
The George Wright Golf Course is a municipal course, providing a great game for golfers of all levels. If you can, visit in autumn to see the full splendor of the trees lining the fairways. Camp in a tent or a cabin at the nearby AMC Ponkapoag Camp.

---
Michigan: Wild Bluff Golf Course
Located at Bay Mills Resort & Casino, Wild Bluff Golf Course offers 5 sets of tees for all golfers to have a good round, as well as amazing views. The nearby Bay Mills Campground closes in the off-season, but you can also choose to camp or park your RV at Brimley State Park, 5 minutes down the road.

---
Minnesota: Forest Hills Golf & RV Resort
Play a round on a championship golf course in the middle of wetlands, majestic oak trees, and undulating hills. 5 sets of tees make it exciting for golfers of every skill level, and there's also mini golf. Full hook-up RV lots available on site.

---
Mississippi: Kirkwood National Golf Club & Cottages
This is cottage camping but the feeling is the same! The 18-hole championship course can be played from 6 different tees, winding through woodlands, past lakes, and up and down some serious elevation changes.

---
Missouri: Mozingo Lake Recreation Park
This golf course has everything you could want, with 27 holes of golf, a pristine driving range, and an indoor simulator! You can camp in a tent or bring your RV, whichever suits you!

---
Montana: Fox Ridge Golf Course
This public golf course features a hazard-laden championship course and an 18-hole par-3 course, so whatever your feeling on the day, it has something to suit you. The nearby Devil's Elbow Campground is an excellent spot for a bit of camping and the constant views of the Rocky Mountains makes you feel like your worries are far away!

---
Nebraska: Sandy Meadows Golf Course
Sandy Meadows is fun and affordable. Nothing dramatic – just straightforward golf at its best! Hunker down at Double Nickel Campground nearby.

---
Nevada: Round Mountain Golf Course
You'll feel like you're right in the mountains when playing this course, with magnificent views of the Toiyabe and Toquima Ranges. The longest 9-hole course in Nevada, Round Mountain has 6 tee boxes for all to enjoy their round. Camp at Brooktree Park for easy access.

---
New Hampshire: Hidden Valley RV & Golf Park
Choose between a narrow 18-holer and a 9-hole par-3 course. Either way, the courses have great layouts and are superbly maintained. You can camp right on site, and you'll also have access to free hot shower stations and a laundromat.

---
New Jersey: Shore Gate Golf Club
Regularly named one of the top 20 public golf courses in NJ, this course is well worth the visit. It's beautifully contoured, challenging, and features exciting undulations that will vex even experienced players. Stay at Ocean View Resort Campground while playing here.

---
New Mexico: Pendaries Golf
Stay at Pendaries RV Resort and you'll be right within distance of the Pendaries Golf Club. Try not to be distracted by the view of wildflowers and the Sangre de Cristo Mountains, because you'll need all your concentration to hit the coin-like greens protected by Ponderosa pines.

---
New York: Marine Park Golf Course
An 18-hole Championship Course with expansive views, this course is a classic flat-style course with fun and lightly challenging game play.

---
North Carolina: Olde Beau Resort & Golf Club
Play the gorgeous 18-hole golf course or "the Pup", a 9-hole par-3 course for a quick play. If you're in an RV, stay at Olde Beau Luxury Motorcoach Resort for something a little different!

---
North Dakota: The Links of North Dakota
True links-style golf at its best! Although the course overlooks the beautiful Lake Sakakawea, there's no water on the course. But you will have to contend with many sand traps and an ever-present wind! They have cabins and RV hook-ups on site.

---
Ohio: Salt Fork State Park Golf Course
This 18-hole course features undulating fairways, uphill climbs, and spacious greens, complete with the stunning valley scenery of Guernsey County. Do some cabin camping on site or head to the nearby Salt Fork State Park Campground with your RV or tent.

---
Oklahoma: Roman Nose State Park, Lodge & Golf Course
This interesting course has no water hazards or bunkers, but that doesn't mean it's any less challenging! Trees, canyon walls, mesas, and brush grass will trip you up if you don't pay attention. There are RV and tent camping opportunities at Roman Nose State Park.

---
Oregon: On-The-River RV Park & Golf Course
Play a full round on the 18-hole course, or a quickfire game on the 6-hole practice course. Good for both beginners and more experienced golfers. They have on-site RV parking within walking distance of the course.

---
Pennsylvania: Granite Hill Camping Resort
This may be an adventure golf course, but it's 19 holes of fun and challenge! The views of Lake Lily, elevation challenges, and hazard-ridden contoured greens provide the ideal mix of relaxation and serious golf. RV and cabin accommodation on site.

---
Rhode Island: Crystal Lake Golf Club
This beautiful course is as traditional as they come, but that doesn't mean it won't be a superb round of golf. Stunning views of Crystal Lake make for a nature-filled experience, but check in advance that there isn't a wedding happening on the 18th green. Spend your evenings at Bowdish Lake Camping Area.

---
South Carolina: Hickory Knob State Park And Resort
Water always close by, tree-lined fairways, and pristine white bunkers… The natural beauty of this course is only rivaled by the exciting golf. Camping at the state park is right along the water's edge, either in your RV or in a tent.

---
South Dakota: Spearfish Canyon Country Club
Practice your short game on this little 9-hole course, with rolling fairways and large but tricky greens. Nestled in the forest, it's a lovely spot for a getaway. Spearfish Campground is close by, with fishing facilities for something different.

---
Tennessee: Two Rivers Golf Course
This municipal golf course offers something for everyone. It provides a challenge from the back tees, but even beginners will enjoy the course and the fantastic greens from the front tees! Camp at Two Rivers Campground close by.

---
Texas: Alsatian RV Resort & Golf Course
Play a round on the 18-hole full course or work on your short game on their putting green. With a country setting and beautiful views, it's well worth walking the course. Book an RV spot on-site.

---
Utah: South Mountain Golf Course
There's nothing quite like the challenge of a mountain golf course, with the accompanying views and wildlife. Curvy fairways and sneaky rough patches require absolute precision. Stay at Mountain Shadows RV Park.
---
Vermont: Apple Island Golf Course
Apple Island Golf Course on Lake Champlain is a quickfire little 9-hole course. It also includes a driving range, putting green, and resident pro if you need a lesson on anything from grip to swing. RV camping on site.

---
Virginia: Rock Harbor Golf Course
There are 2 stunning courses to choose from here, loaded with tricky sand traps, water hazards, and boulders that seem to come out of nowhere. They also offer all the practice facilities you could possibly want. Stay at the nearby Candy Hill Campground.

---
Washington: Sage Hills Golf Club & RV Resort
This is a distinguished and traditional 18-hole course, lined with stately trees and providing four sets of tees for all golfers to enjoy a round. They have an on-site RV park, plus some other fun activities and the 19th Hole Bar & Grill.

---
West Virginia: Twin Falls Resort State Park
The 18-hole golf course offers great golf but being in a state park, the scenery is just spectacular. Don't get distracted from your shots! On-site camping is available and the park is packed with other activities as well.

---
Wisconsin: Cedar Springs Golf Course
The perfect place to spend a golfing weekend! A 9-hole course with lovely scenery and fun gameplay makes for excellent stress relief and offers a feeling of tranquility. There are camping facilities and stay-and-play golf packages available.

---
Wyoming: Trail Ruts Golf Course
A bit of a hidden gem, this 9-holer will fill that golf craving and maybe even have you coming back for more. It's fun and laid out in a beautiful setting, with the RV park right on site.